These beautiful cat climbing shelves are a custom creation for some very lucky cats in Los Angeles. The Cat Library, as this project is called, was created to function for both humans and felines simultaneously.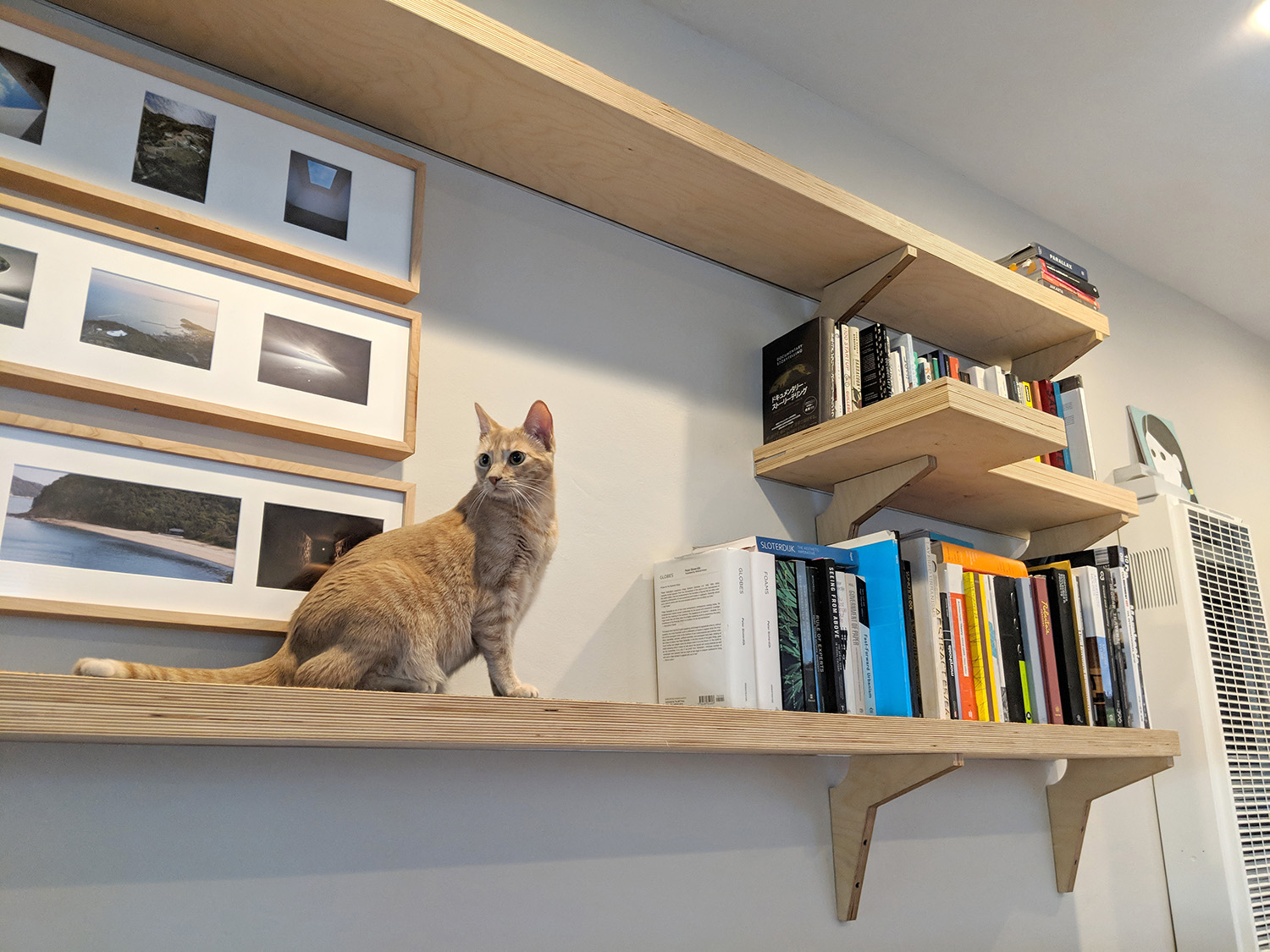 The Cat Library was designed and fabricated by Eric Meyer for Asako Ushio and her cats. When Eric is not working as a Project Designer and Shop Manager at the architecture firm Morphosis, he is happily coming up with ideas for custom cat furniture. He loves the collaborative aspect of design, especially when it involves both humans and cats.
These shelves are made from CNC-machined Baltic birch plywood with concealed aluminum wall mounts. The inset carpet gives the cats a surface that is perfect for climbing and lounging, plus it looks fantastic. I love how the design allows for both books and cats to cohabitate, with small sections jutting out so the cats can easily jump from one shelf to the next without disturbing the books.
If you live in the Los Angeles area and would like to talk to Eric about a custom piece of cat furniture, please visit his website at meyncm.com for contact info. (Eric, I think you might be busy very soon!)
Photos courtesy of Eric Meyer and Asako Ushio.