Here's the next special offer from Catastrophic Creations as part of the new scratching pole launch! Now through August 28, 2023 you can get 20% off the new Horizontal Scratching Pole when you pre-order for shipping October 1. This fun new addition to the Catastrophic Creations modular cat climbing system allows you to add a horizontal sisal wrapped pole to your cat's climbing wall. The scratching post is available with two or three segments and you can attach a single pole or two poles to any shelf, hammock or wall bracket in the system. The double pole gives kitty more surface area for lounging and scratching.
The new brackets that support the horizontal scratching poles are made from durable stainless steel. Chose from any of the three finishes to coordinate or contrast with existing Catastrophic Creations pieces you might have. These horizontal poles are the perfect way to add an extra traffic lane to your cat superhighway!
Take advantage of this special offer now at catastrophicreations.com.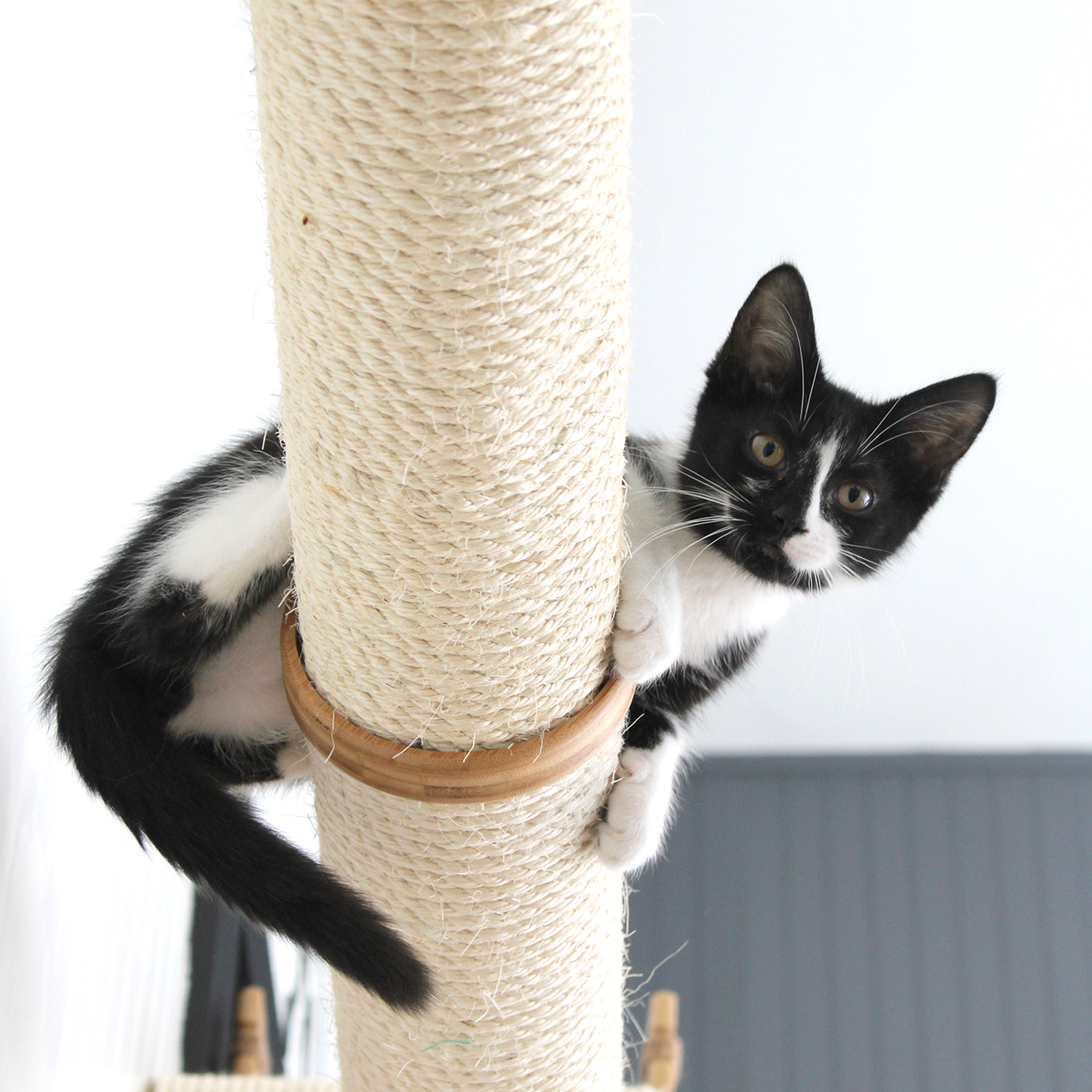 *FTC Disclosure: Hauspanther received payment from the sponsor to feature this content. This post contains affiliate links. If you make a purchase after clicking on the links, Hauspanther will get a small commission at no additional cost to you. We are dedicated to finding the coolest products for cats and cat lovers and we never recommend anything that we don't love.