Living in a small space with cats can be a challenge, especially when it comes to the litter box. Consider a modern litter box hider, like the Rifiuti and Haven modern litter box enclosures from Tuft+Paw. These options allow you to conceal the litter box inside a beautiful piece of furniture that can double as a side table.
Both Rifiuti and Haven are generously sized, allowing cats to stand up and turn around easily while inside. They also have openings that allow light and air into the enclosure, important features to look for when choosing a litter box enclosure.
Both also include metal or wood grates at the entrance to help remove loose litter from paws before your cat exits the enclosure, reducing tracked litter in your home. Haven has a covered area for litter accessory storage. Scandinavian-inspired design, natural wood finishes, and soft close hinges elevate these litter enclosures to the level of fine furniture.
Make your life easier, and a bit more beautiful, with these two excellent options for hiding your litter box!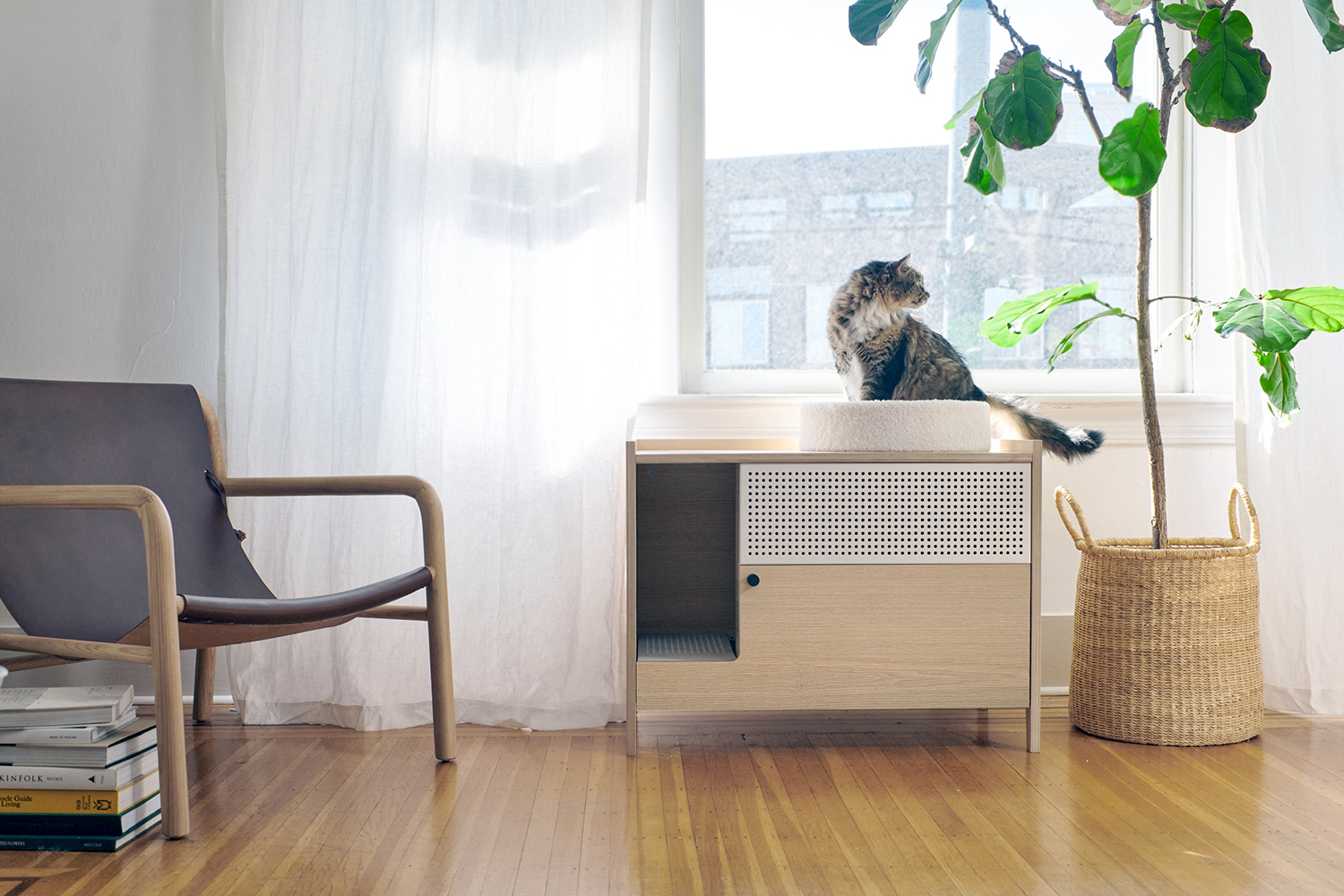 *FTC Disclosure: This post contains affiliate links. If you make a purchase after clicking on the links, Hauspanther will get a small commission at no additional cost to you. We are dedicated to finding the coolest products for cats and cat lovers and we never recommend anything that we don't love.