Need a way for your cat to climb but looking for an alternative to a traditional cat tree? Then check out the Cat Ladder, one of our all-time-favorite pieces of cat furniture. These unique cat climbers come in a wide variety of sizes and colors so you can choose exactly what you need to fit your home, plus you can SAVE 10% now through 3/31/20 with code ILUVCL at catladder.com.
The Cat Ladder comes in six sizes, ranging from 3-steps at 30″ tall to 8-steps for a height of 8- 7/8″, the perfect height to reach the top of a standard door. The standard steps measure 9″ x 9″ or you can choose the wide step measuring 11″ x 11″. Cats love to perch on the steps as well as climb the ladder, so the wider step offers more room.
Each step has a removable, replaceable carpet wrap that holds securely in place with Velcro. This allows you to remove the carpet for easy cleaning or replace just those carpet wraps that become worn. There are now four carpet colors to choose from in order to customize your Cat Ladder to match your decor.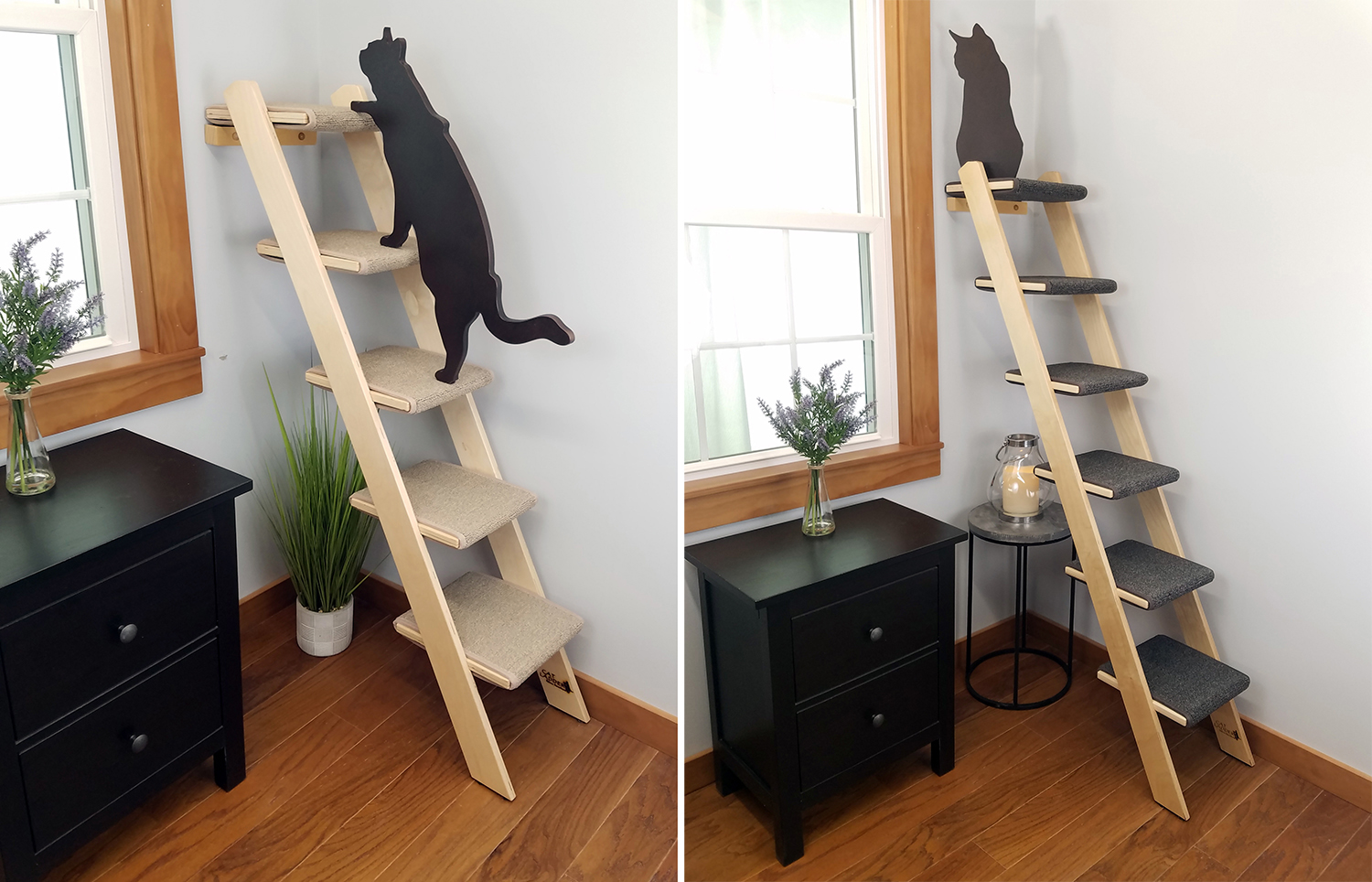 You can choose from Baltic Birch ladders with a clear water-based finish or the Classic Pine ladders, available unfinished or in one of five designer colors. I love the Antique White shown below with slate and mulberry carpet.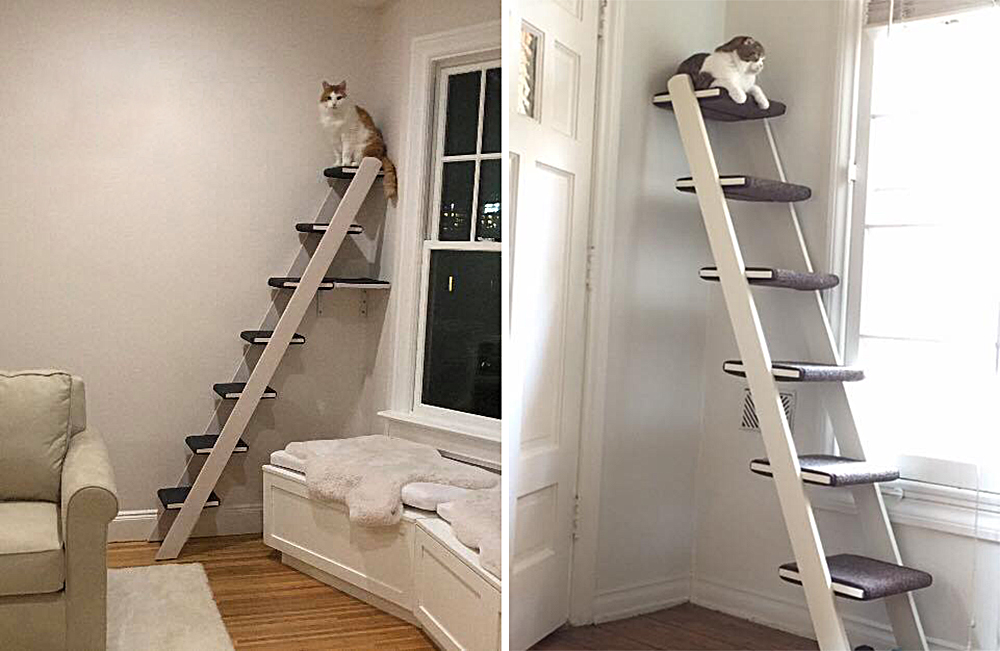 We've had a Cat Ladder since they first came out years ago and it is to this day still one of my most favorites pieces of cat furniture. The Cat Ladder is recommended for indoor use only, however ours in on our catio in an area that is protected from the rain (plus we live in the desert!) Mr. Jeremiah Beandip is shown here modeling our Cat Ladder last year when he was still small, but his ears were HUGE! The cats use our Cat Ladder every day to access the upper shelf. They love to race up and down, and I know they won't slip because of the sturdy carpeted steps.
If you need just the right thing to allow your cat to access the top of a shelf or simply to let them climb higher for a new view, then consider a Cat Ladder!
Save 10% for a Limited Time!
Don't forget, you can save 10% with code ILUVCL when purchasing at catladder.com now through 3/31/20!
. . .
*FTC Disclosure: Hauspanther received payment from the sponsor to feature this content, but we do truly love this product!